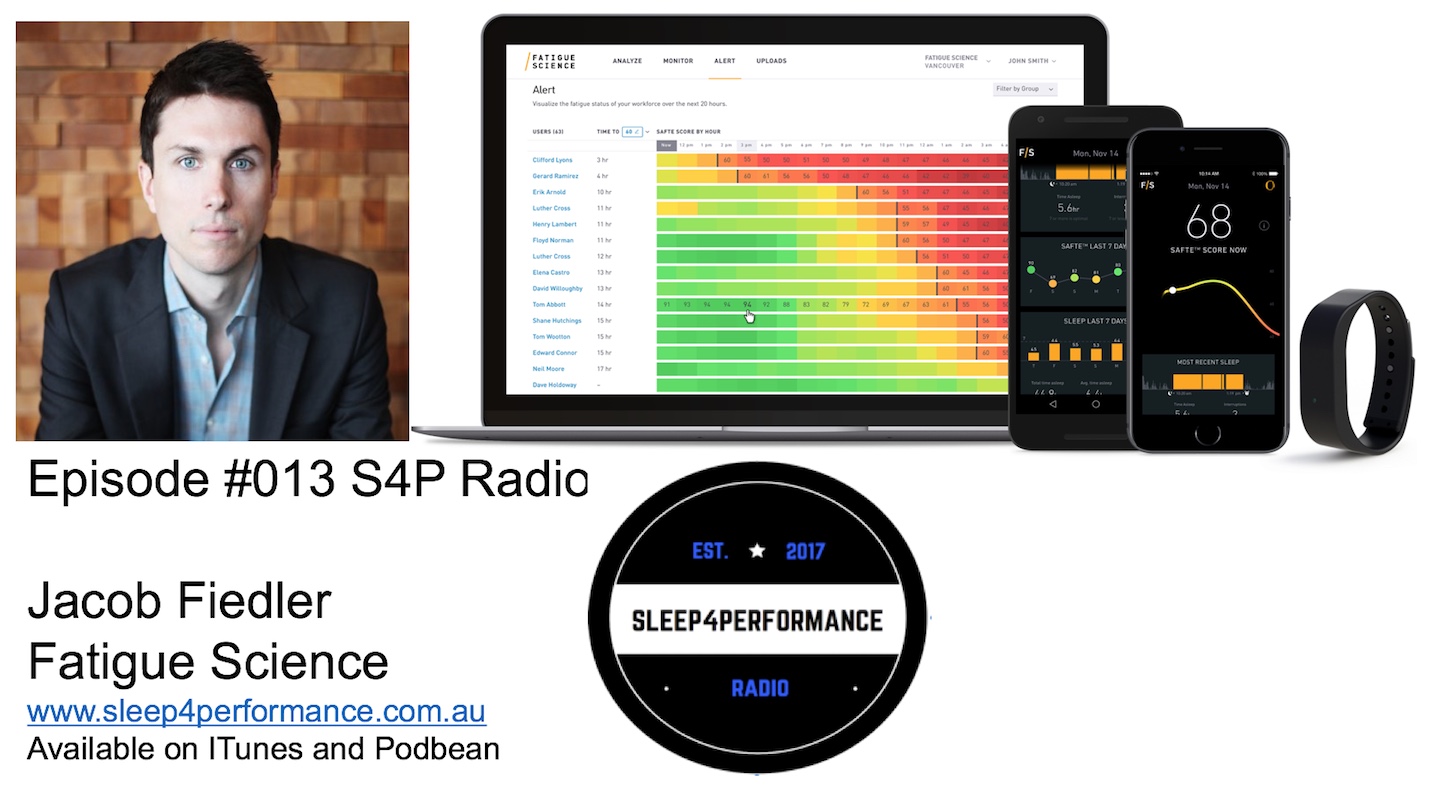 Over the past 5-years, Jacob has worked with mining, transportation, construction and professional sports organizations to apply wearable technology and bio-mathematical science to optimize human performance and to improve productivity, safety and health. Recently, Jacob and Fatigue Science have been actively supporting firms responsible for delivery of Europe's largest construction project: Crossrail a $19-billion, 118-kilometre railway line under development in London, UK, that at its peak employed some 14,000 people. Jacob is based in Toronto, Canada.
Contact Jacob
Jacob Fiedler,
Sales Director, Fatigue Science
jacob.fiedler@fatiguescience.com
https://www.linkedin.com/in/jacob-fiedler/
+1 (604) 408-0085 x124
+44 (020) 3884 1061
Music for this episode is courtesy of Bensound Click here
Further information on Sleep4Performance
Check out the website and sign up for blogs, podcast news and free downloads Click here
Click here for Facebook where I post regularly throughout the week.
Click here for Twitter to keep up to date with my ramblings on sleep, sport and anything!!!
Contact me and feedback at iandunican@sleep4performance.com.au
Oh yeah and if you want to see an awesome performance of Insomnia by the Faithless …watch this https://www.youtube.com/watch?v=3bHLifwHrN0