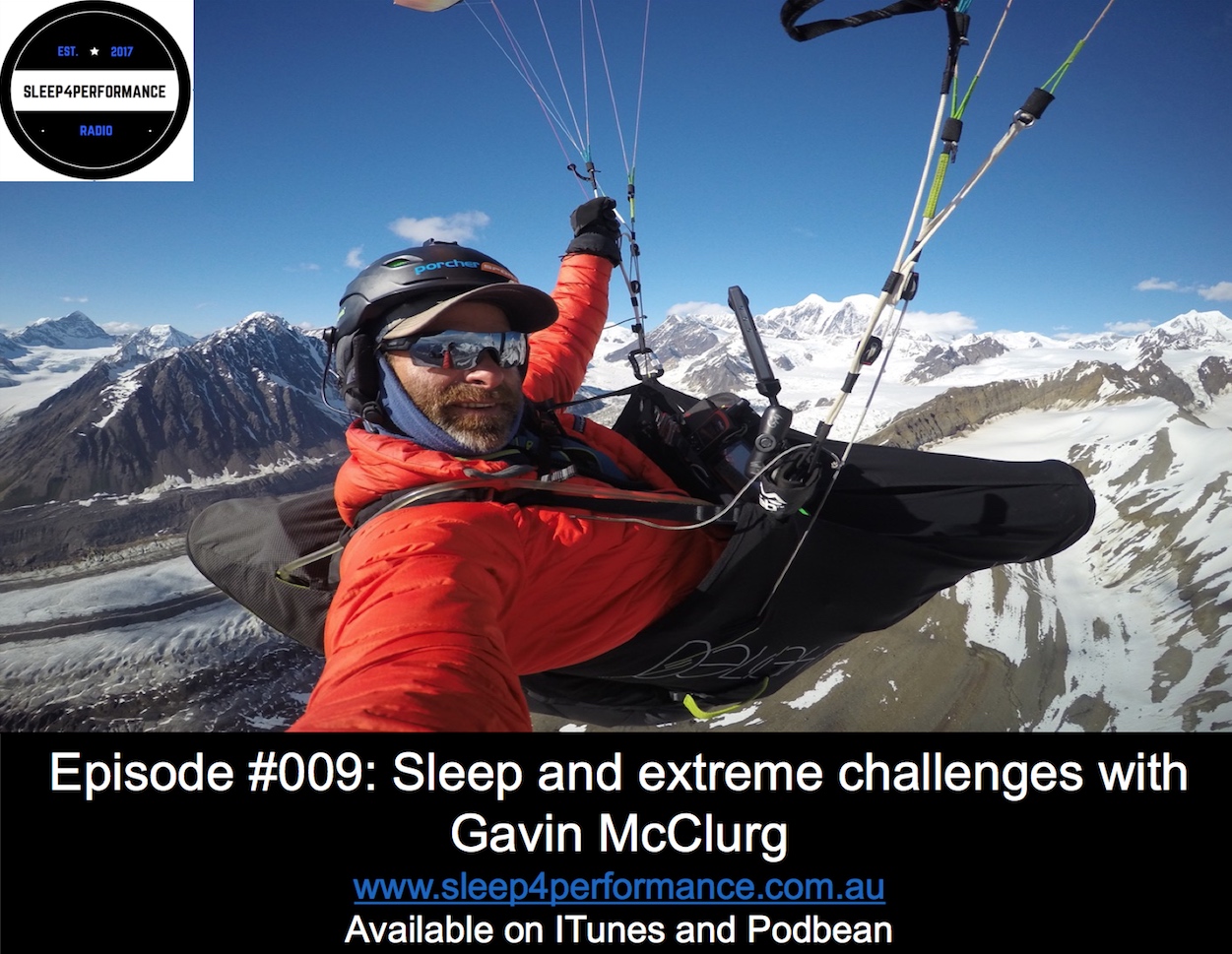 In this episode #009, I have a chat with my new friend Gavin McClurg via Zoom. Gavin is based in Idaho, USA. I have recently been working with Gavin for his sleep/recovery and performance optimisation strategy in his lead up to the Red Bull X-Alps a paragliding / foot race across the Alps from Salzburg to Monaco. In ten days Gavin flew 1560 kilometres, walked 498 (12+ marathons) and scaled 52,000 meters of vertical ascent on foot (Everest 5 times). Gavin makes my finish at Leadville 100 and other ultra-marathons look amateur with this impressive resume.
Gavin is no stranger to adventure and exploration. He is a 2015 National Geographic "Adventurer of the Year" for his unpowered paragliding expedition across the Canadian Rockies. He became the first person to traverse the full length of the Alaska Range by foot and paraglider (unsupported) in 2016. He is the owner, founder and Captain of "Offshore Odysseys", a global kitesurfing/surfing/sailing expedition. He has twice circumnavigated the world by sail, living at sea for 13 straight years, including short-handed roundings of both notorious capes (Horn and Good Hope). Gavin holds the current North American-record for foot launched cross-country paragliding, a flight of 240 miles deep into Montana from his home town of Sun Valley, Idaho.
Check out more on Gavin at
Facebook: facebook.com/gavinnmcclurg
Instagram: @gavinmcclurg
Twitter: @cloudbasemayhem
Website: www.cloudbasemayhem.com
Films: http://www.cloudbasemayhem.com/visual-delights/
Further information on Sleep4Performance
Check out the website and sign up for blogs, podcast news and free downloads www.sleep4performance.com.au
Click here for Facebook were I post regularly throughout the week.
Click here for Twitter to keep up to date with my ramblings on sleep, sport and anything!!!
Contact me and feedback at iandunican@sleep4performance.com.au