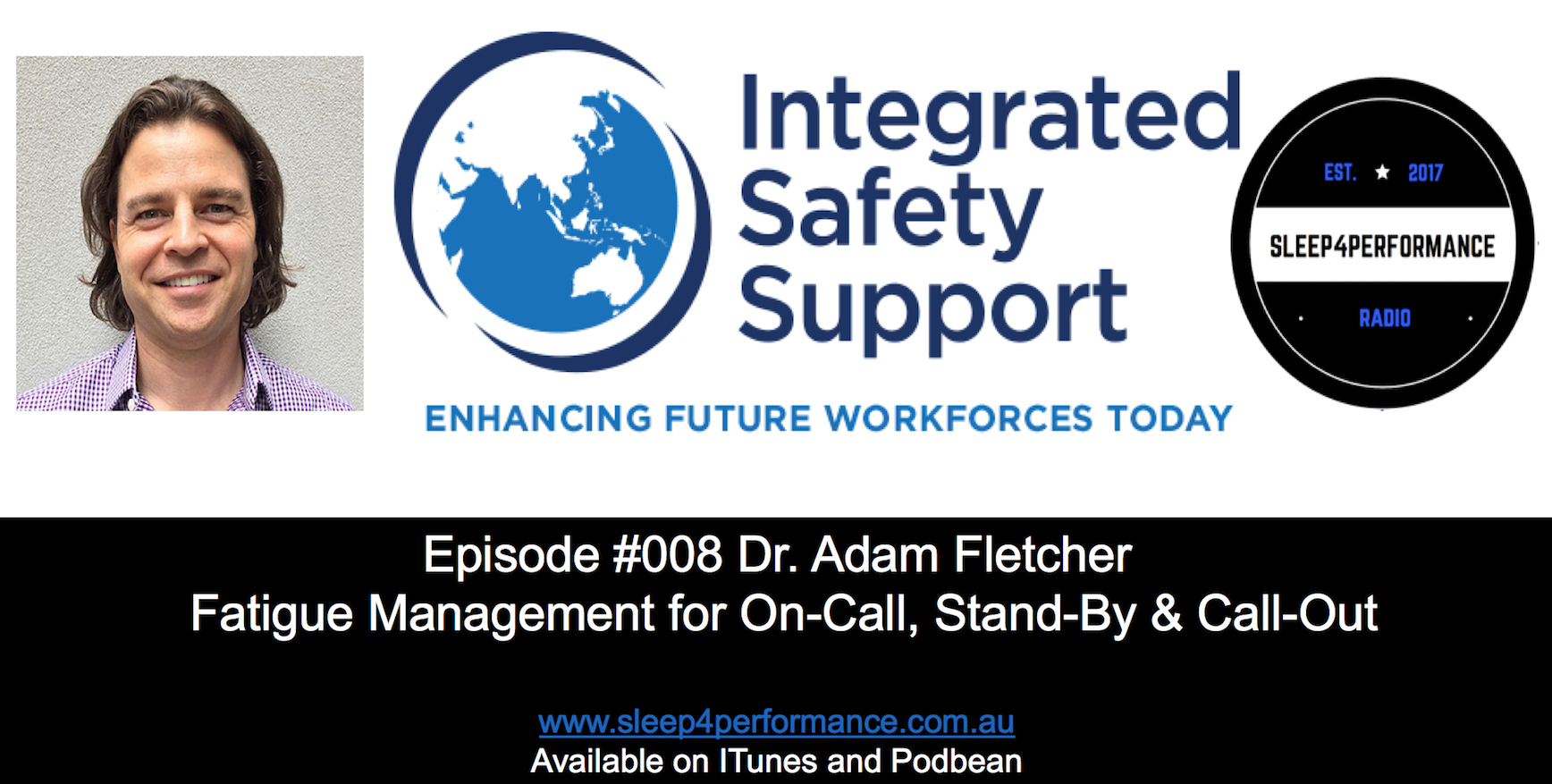 Dr Adam Fletcher is an international researcher and consultant. He is best known for applying sleep, fatigue and performance sciences in workplace settings. His research PhD, completed in 1999, investigated the measurement and prediction of human performance in higher risk work environments. Adam has held research roles with the US Army (Walter Reed Army Institute of Research), and the Universities of Adelaide and South Australia.
The work now done by Adam and his team at Integrated Safety Support measurably improves risk management, safety, compliance and productivity with industry and government services. Example consulting clients include: Air France, Babcock Mission Critical Services, Boeing, Chevron, Honeywell, NASA, Newcrest Mining, South Australian Ambulance Service, The Royal Flying Doctor Service, Transport Canada, Virgin, and Zurich.
Contact details for Adam and Integrated Safety Support
+65 (0) 9039 8880 (Singapore)
 
+61 (0) 416 231 456 (Australia)
 https://www.youtube.com/user/IntegratedSafe
https://twitter.com/AdamFletcherPhD
http://www.integratedsafety.com.au/ 
https://www.facebook.com/integratedsafetysupport
Fatigue Management event for on-call workforces
The Fatigue Insider Seminar hosted by Integrated Safety Support, this much-anticipated seminar take place in Melbourne on the 30th October 2017 at
The Hall, NAB Docklands. Join industry peers, leaders and experts across Emergency Services (ambulance, fire, police, security), Essential Services & Utilities (telecommunications, gas, water, electricity) as well as Healthcare and other industries for a day of learning and discussion. The agenda has been designed to help you better manage the key challenges faced within 24-hour work environments, including on-call, stand-by and other 'as required' work roles. Register here for the upcoming seminar with Adam
https://www.eventbrite.com.au/e/fatigue-insider-seminar-tickets-35717363596 
Please visit our Kickstarter campaign to raise $1,000 for sound equipment for the podcast. We have some great rewards including a chance to have lunch with David Wessels and a selected player from the Force and a signed jersey from the Force.
Support the Podcast on Kickstarter
Subscribe on iTunes
Subscribe on Podbean 
Check out the website and sign up for blogs, podcast news and free downloads www.sleep4performance.com.au
Click here for Facebook were I post regularly throughout the week.
Click here for Twitter to keep up to date with my ramblings on sleep, sport and anything!!!
Contact me and feedback at iandunican@sleep4performance.com.au